NDIS home care services to help you live independently
The National Disability Insurance Scheme (NDIS) gives people with significant and permanent disabilities the necessary funds to secure supports associated with day-to-day living and help that may be required to improve a person's participation in their community and the workforce.
At My Care Solution, we provide our range of premium home care services to plan-managed and self-managed NDIS participants. As a leading provider in the in-home aged care services industry, our team brings the right skills and knowledge to NDIS participants living in Adelaide, Victor Harbor, and surrounding areas.
The expertise of our caregivers extends to adults living with conditions such as:
Younger onset dementia
Motor neurone disease
Parkinson's disease
Multiple sclerosis
History of stroke
Rheumatoid arthritis
Permanent blindness and vision loss
Permanent deafness and hearing loss
Spinal cord injury or brain injury
Amputation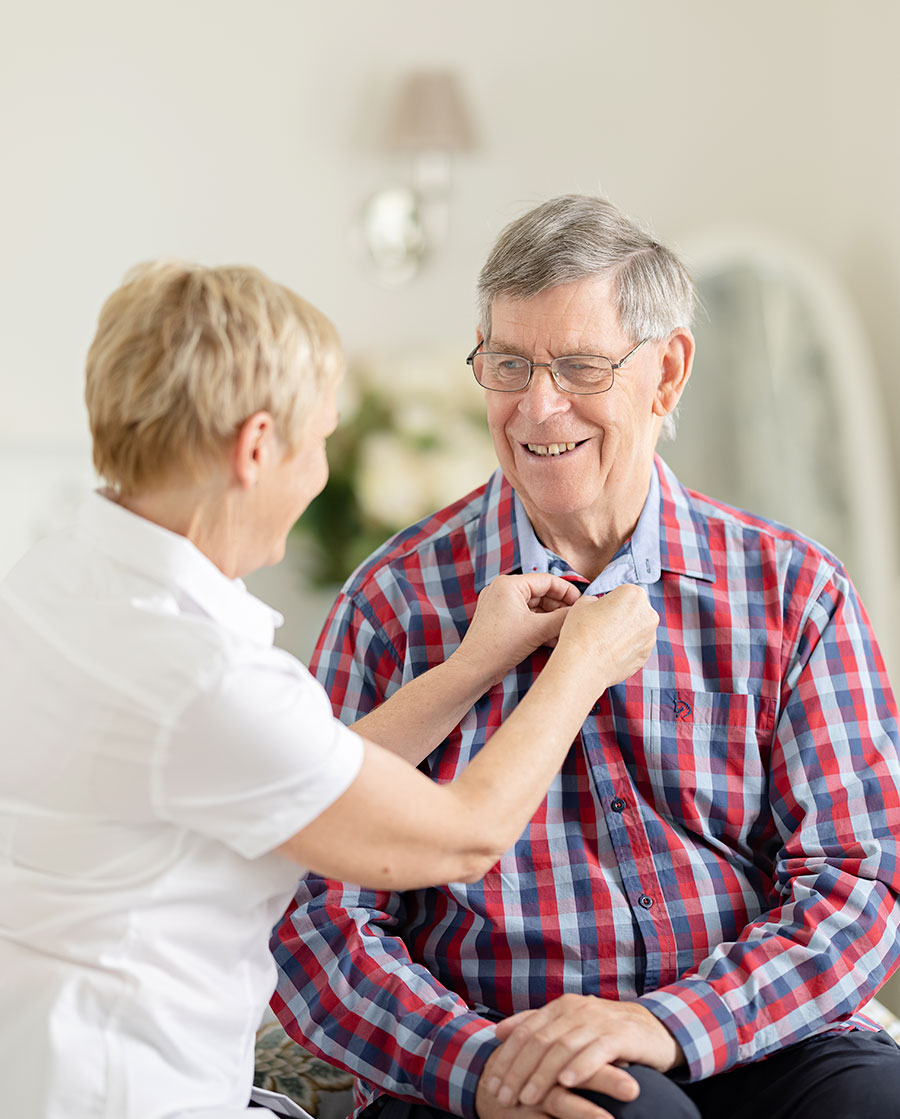 If you are an NDIS participant, including those who are self-managed or plan-managed, My Care Solution can help you live life fully and with meaning in your own home and community.
Getting started with in-home disability care services
If you are a self-managed or plan-managed NDIS participant, Support Coordinator, or Plan Nominee, choosing My Care Solution to provide your support is simple. Take the first step today.
Get in touch with us
Understanding your options for in-home care and support as a NDIS participant can be overwhelming.
Get in touch with NDIS Client Coordinators and start the discussion about your NDIS services today. We are available to talk to you 24 hours a day, 7 days a week.
If you live in Adelaide, call us on 08 8331 9922. If you live in Victor Harbor, call us on 08 8552 9840.
Prefer to contact us online? You can make a service referral online.
Meet our NDIS Coordinator
One of our highly qualified NDIS Coordinators will visit you to discuss your care needs and how My Care Solution can help.
Start receiving your services
Your dedicated NDIS Coordinator will craft a tailored care plan and hand-select the most suitable and compatible care staff to deliver your services.
Did you know that My Care Solution is committed to continuity of care? Your care team will be small, nurse-led and meticulously selected to match your needs and preferences.
Now that you're on our books, you can receive as much or as little help as you need. Your NDIS Coordinator will be on-hand to help you arrange a schedule of services to help with your care needs.
Our range of in-home disability care services
Our care team specialises in providing quality support to adults and older people. At My Care Solution, we pride ourselves on offering continuity of care. It's not a new face at the door every few hours – it's a regular team of care professionals that you get to know and trust.
Get started with My Care Solution today