Palliative care delivered in the serenity of home
An alternative to hospice care and inpatient palliative care, our palliative care services are delivered in the comfort and familiarity of home by a specialist, nurse-led care team.
At My Care Solution, we believe life should be lived fully and with meaning until the end, and that every individual deserves the option to be cared for at home. We can support your complex palliative care needs and help you remain at home for as long as possible if that is your wish.
Our end of life care and palliative care services are designed to help you manage your illness, pain, and symptoms from end-to-end. As a result, you can continue to spend your time doing the things you love, with the people you love, in the place you love – your home.
Whether you wish to start your palliative care journey at home or transition from a hospital or hospice setting, My Care Solution can help you.
Your dedicated Client Care Coordinator and specialist care team will work in partnership with our health care professionals, GP, and local palliative care network to deliver a peaceful, personal and holistic palliative care experience.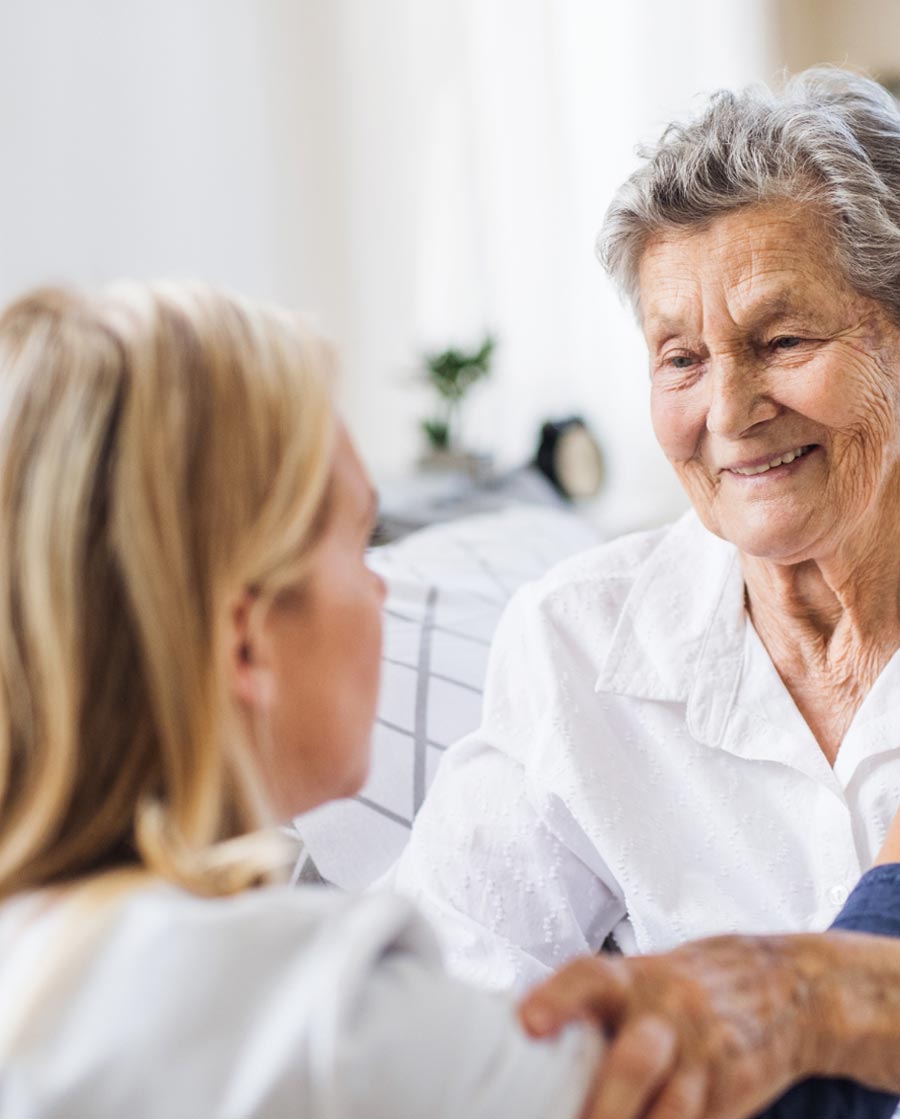 Our in-home palliative care services can include:
Getting started with palliative care services
Get in touch with My Care Solution today to see how our palliative care services can help you.
Get in touch with us
Understanding your options for in-home care and support can be overwhelming.
At My Care Solution, we are your local in-home aged care experts, and we are committed to helping you make sense of it all.
Get in touch with our team and start the discussion about your home care journey today. We are available to talk to you 24 hours a day, 7 days a week.
If you live in Adelaide, call us on 08 8331 9922. If you live in Victor Harbor, call us on 08 8552 9840.
Prefer to contact us online? You can email us at info@mycaresolution.com.au or contact us via the website.
Meet a Client Care Coordinator
The next step is to book a free in-home care consultation. One of our highly qualified Client Care Coordinators will visit you to discuss your care needs and how My Care Solution can help.
If you choose to proceed with My Care Solution as your in-home aged care provider, the visiting Client Care Coordinator will be your very own. They will be your partner through your entire home care journey and help you manage every aspect of your experience.
Your Client Care Coordinator will take the time to find out as much as possible about you. We want to know about your interests, hobbies, lifestyle and goals so that we can match you to the most compatible care staff when your services commence.
Our care consultations are available 24 hours a day, 7 days a week. Book your consultation online or call your local office.
Start receiving your services
Your Client Care Coordinator will craft a tailored care plan and hand-select the most suitable and compatible care staff to deliver your services.
Did you know that My Care Solution is committed to continuity of care? Your care team will be small, nurse-led and meticulously selected to match your needs and preferences.
Now that you're on our books, you can receive as much or as little help as you need. Your Client Care Coordinator will be on-hand to help you arrange a schedule of services to help with your care needs.
Alternatively, you may simply wish to call us when you need us.
Get started with My Care Solution today