We're changing home care for the better in Adelaide and Victor Harbor
Organising in-home aged care services can be confusing, stressful and inconvenient. We knew the process could be better, so we created a unique in-home care experience with you at the centre.
As a My Care Solution client, you will enjoy continuity of care through your small nurse-led care team. Hand-selected and matched to your needs and personality, it will not be a new face at the door every visit – it will be a small group of trusted care professionals that you get to know and trust.
You will also be supported with your own Client Care Coordinator who will get to know you beyond your preferences and care needs. Your Client Care Coordinator will assist you in designing and managing an in-home care experience that suits you.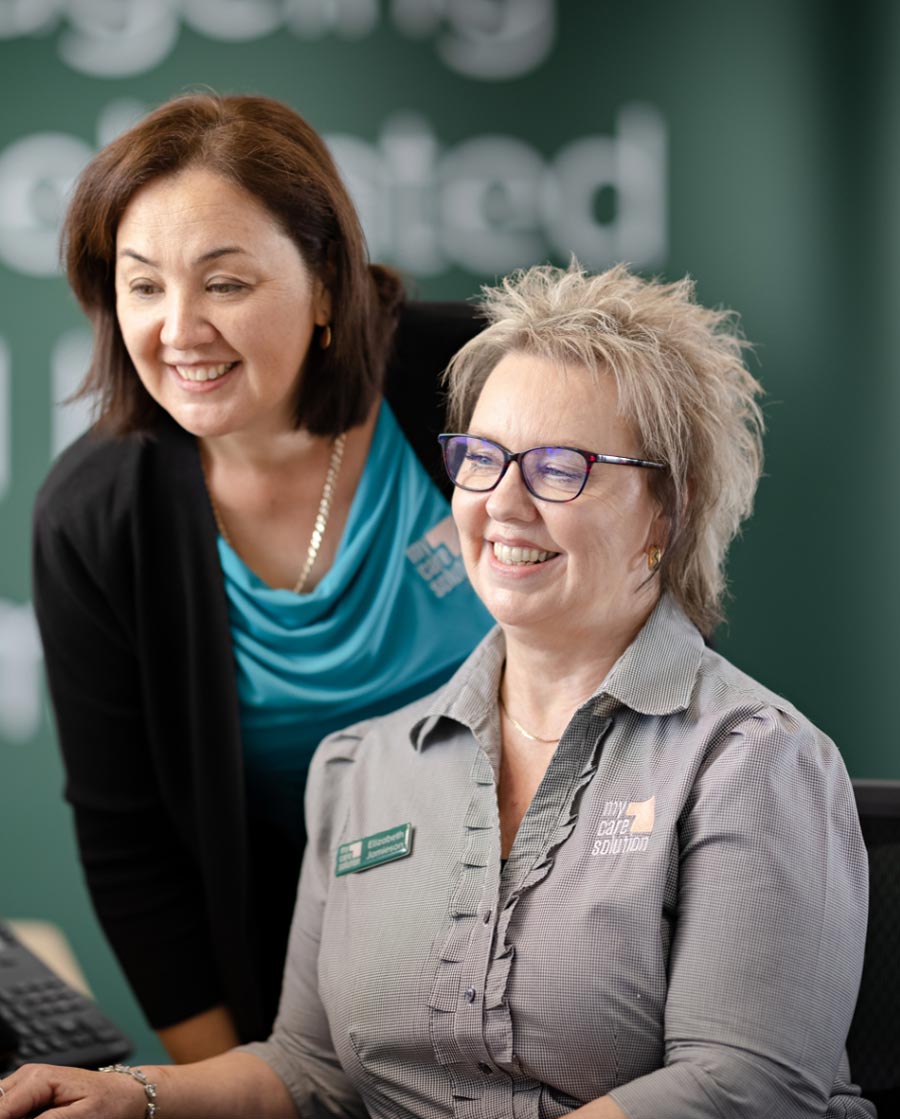 We're your local experts in home care services and we're driven by a shared mission to transform in-home care. We're not just providing a service; we're making a real difference in the lives of our clients and their families.
Our home care services can be paid for on a private fee-for-service basis, through your Home Care Package or through your NDIS plan if you are self-managed or plan-managed.
Our family caring for yours, every step of the way
We're a proudly South Australian family-run provider of in-home aged care and support for older people in Adelaide, Victor Harbor and surrounding areas. The McBriarty family has a substantial history in the aged care industry and over many years we have been driven by a passion to change the way care is delivered in the home.
Now, joined by a dedicated team of more than 200 care professionals, My Care Solution has quickly become the trusted provider of in-home aged care in Adelaide and Victor Harbor.
Our values guide us in the way we provide care
Our values drive us. They define our culture and set the standard of conduct for our growing team.
We believe that humility and respect go hand in hand. We are modest and natural in our approach to care and always learning and seeking to do better.
We believe that good service has to be responsive. We are great listeners, flexible, approachable and adaptable. And we're quick to act!
We believe everyone should be treated with kindness and compassion. We take genuine interest in everyone we have the pleasure of working with.
We believe that humour is good for the soul. We are quick to smile and share laughter because it feels good and it connects people.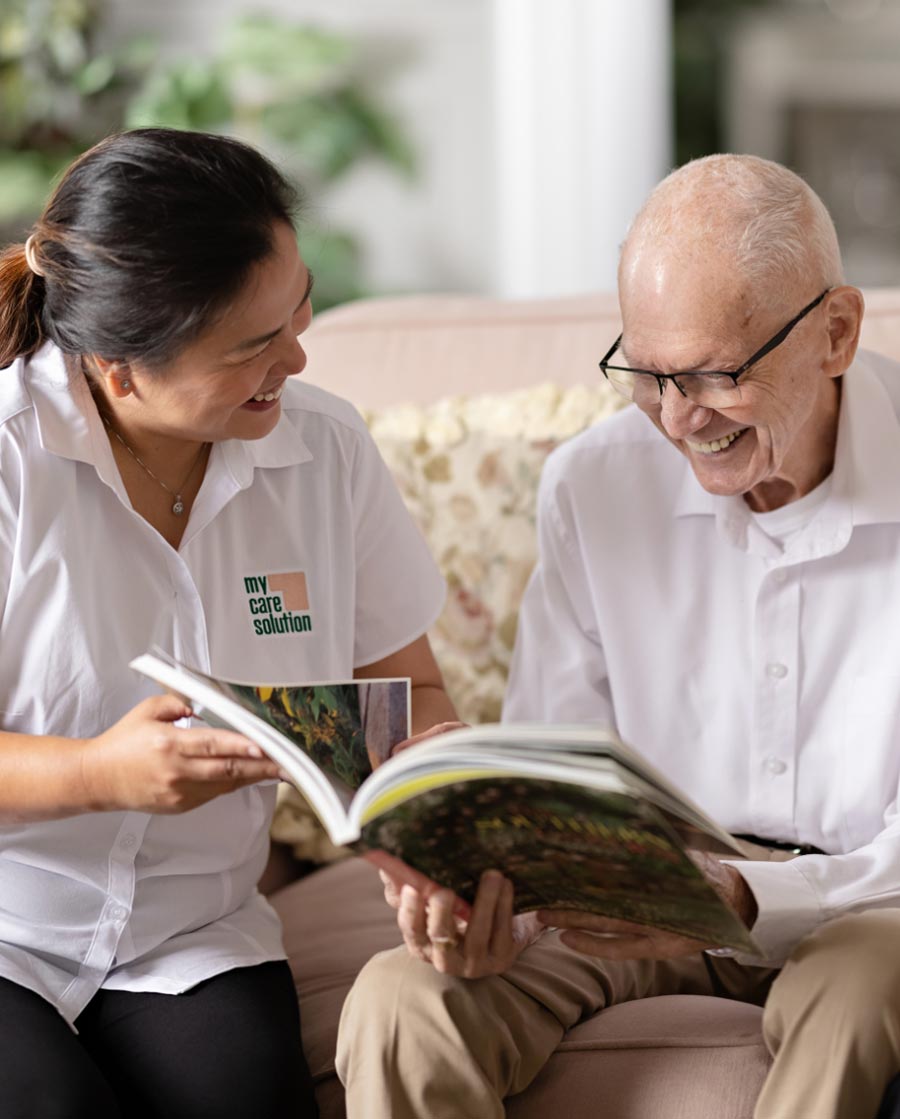 The way we provide home care services sets us apart
Our unique approach to in-home aged care stems from our Executive Director's experience as the Human Resources Director of an internationally renowned hotel brand. Our strong focus on customer service ensures our clients receive 5-star hospitality in the comfort of home.
Over 700 families across choose My Care Solution to provide their home care services. We arepassionate about providing high quality home care and support for older people, and we are constantly working to ensure our services meet the needs of our clients and their families.
Get started with My Care Solution today